Gary R. Wright & W. Richard Stevens TCP/IP Illustrated, Volume 2: The Implementation Download [PDF]
---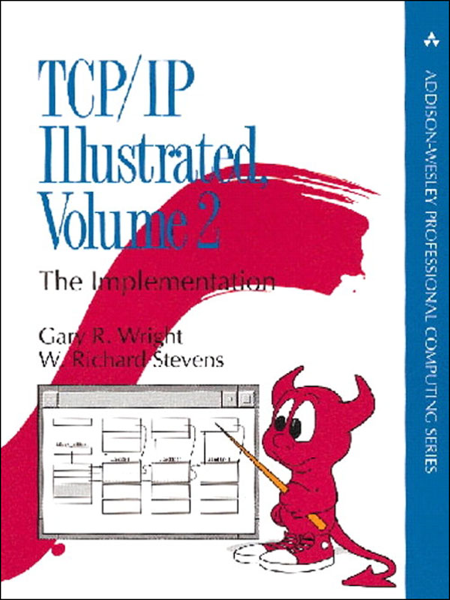 | | | |
| --- | --- | --- |
| Title | : | TCP/IP Illustrated, Volume 2: The Implementation |
| Author | : | Gary R. Wright & W. Richard Stevens |
| Publisher | : | Addison-Wesley Professional |
| Category | : | Network |
| Release | : | January 31, 1995 |
| File type | : | PDF, ePub, eBook |
| File | : | TCP/IP Illustrated, Volume 2: The Implementation-Gary R. Wright & W. Richard Stevens.pdf |
| Last Checked | : | 23 minutes ago |
ATTENTION WE ARE USING A NEW DOWNLOAD SYSTEM
Download Now!
*Ads
---
Great book by Gary R. Wright & W. Richard Stevens, here is the cover and description of the book chicagodogsauce in our ebook search engine (epub, mobi, pdf).
chicagodogsauce is a blog for readers and book lovers. The contents of this blog include simple public domain links to content hosted on other servers on the network, such as box.com, mega.nz, Microsoft OneDrive, Jumpshare, Google Drive, dropbox, telegram groups, for which it was generally made a search carried out on the main search engines (Google, Bing and Yahoo).

For more information on chicagodogsauce read the Disclaimer. If you need to request the removal of one or more contents, you can use the disclaimer page or the page dedicated to DMCA.
Few (if any) information of TCP/IP Illustrated, Volume 2: The Implementation
TCP/IP Illustrated , an ongoing series covering the many facets of TCP/IP, brings a highly-effective visual approach to learning about this networking protocol suite. TCP/IP Illustrated, Volume 2 contains a thorough explanation of how TCP/IP protocols are implemented. There isn't a more practical or up-to-date bookothis volume is the only one to cover the de facto standard implementation from the 4.4BSD-Lite release, the foundation for TCP/IP implementations run daily on hundreds of thousands of systems worldwide. Combining 500 illustrations with 15,000 lines of real, working code, TCP/IP Illustrated, Volume 2 uses a teach-by-example approach to help you master TCP/IP implementation. You will learn about such topics as the relationship between the sockets API and the protocol suite, and the differences between a host implementation and a router. In addition, the book covers the newest features of the 4.4BSD-Lite release, including multicasting, long fat pipe support, window scale, timestamp options, and protection against wrapped sequence numbers, and many other topics. Comprehensive in scope, based on a working standard, and thoroughly illustrated, this book is an indispensable resource for anyone working with TCP/IP.
Thanks for reading this information of Gary R. Wright & W. Richard Stevens - TCP/IP Illustrated, Volume 2: The Implementation. If the information we present is useful to you, chicagodogsauce, will be very grateful if you want to share with your friends.